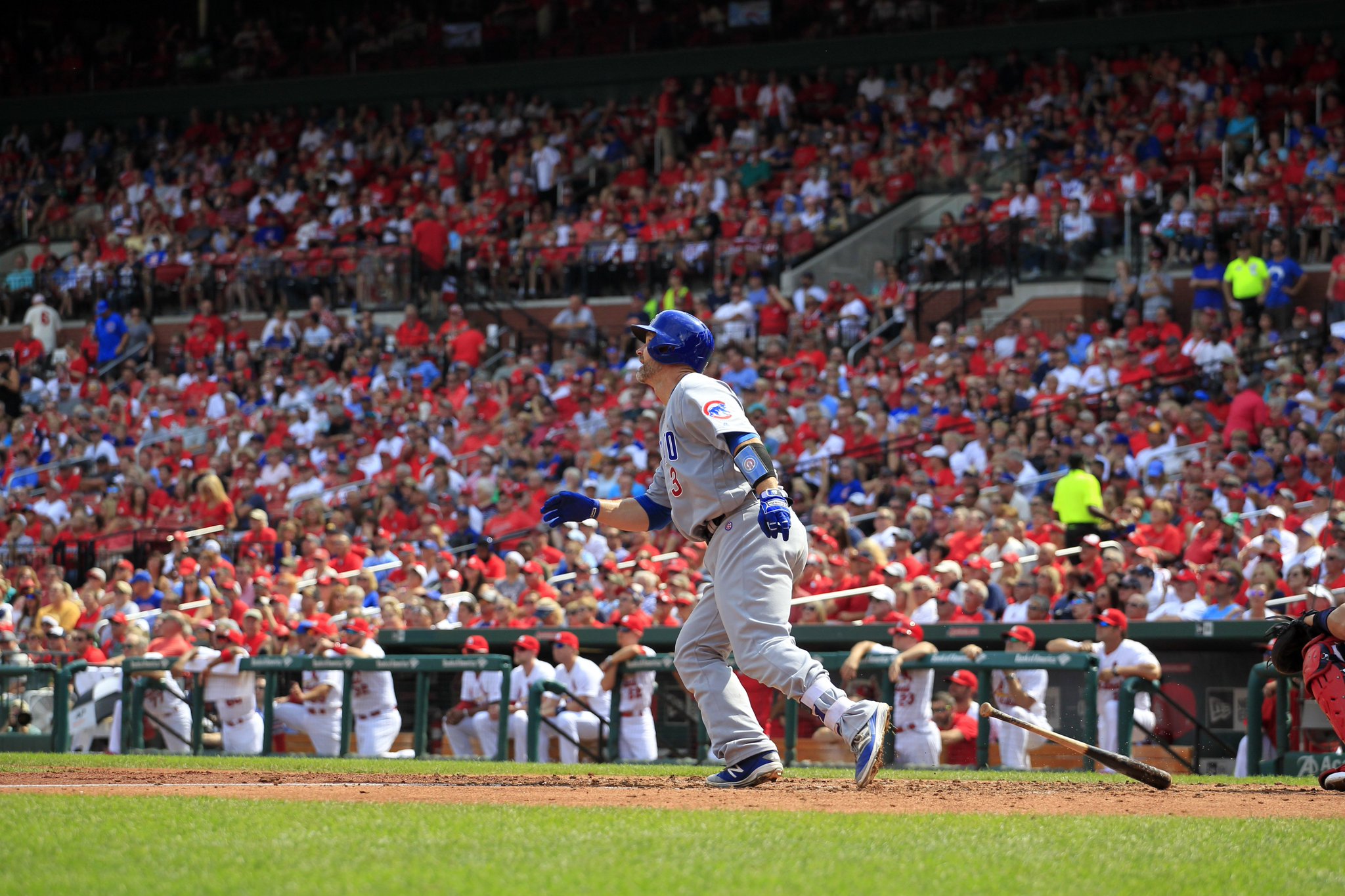 (Photo via: @Cubs)
The Cubs are leaving St. Louis with a series win after a dominating performance by SP Jon Lester who picked up his 17th win of the year tied with teammate Jake Arrieta for most win the NL. Oh, he also dropped his ERA to 2nd in the NL with a 2.40 ERA only behind teammate Kyle Hendricks. Lester and Rondon held the Cardinals to only 3 hits and only walked 1 batter with 8 strikeouts (Lester) and 1 strikeout for Rondon. Nothing was working for the Cardinals as they couldn't get a runner to 2nd base all day but they did try to steal a couple bags but David Ross threw them both out.
The Cubs got on the board in the 3rd with a RBI single by who else on this day… Jon Lester. Then in the top of the 5th, David Ross hit a towering HR to straight away centerfield for his 9th HR on the year. Anthony Rizzo added another long ball in the 6th for his 30th HR. He now has 3 straight seasons with 30 HR's. Then in the 9th, Kris Bryant tacked on another run with an RBI triple off of Michael Wacha. Then the next pitch by Wacha, Rizzo hit it into the stands for his 2nd homer of the day. He now has over 100 RBI's on the year with 101.
The Cubs, whose magic number is now down to 1, look to clinch at home tomorrow against the Milwaukee Brewers. As for the Cardinals, they will drop lower in the Wild Card standings as they now will trail the Mets by 1.5 games. The Mets take on the Washington Nationals and the results of that game will be available later tonight.
Gametime tomorrow: 7:05 PM CDT
Starters: Jimmy Nelson (7-14 4.42 ERA) vs Mike Montgomery (4-5 2.74 ERA)
Interested in writing for MLB Mayhem? Click here!